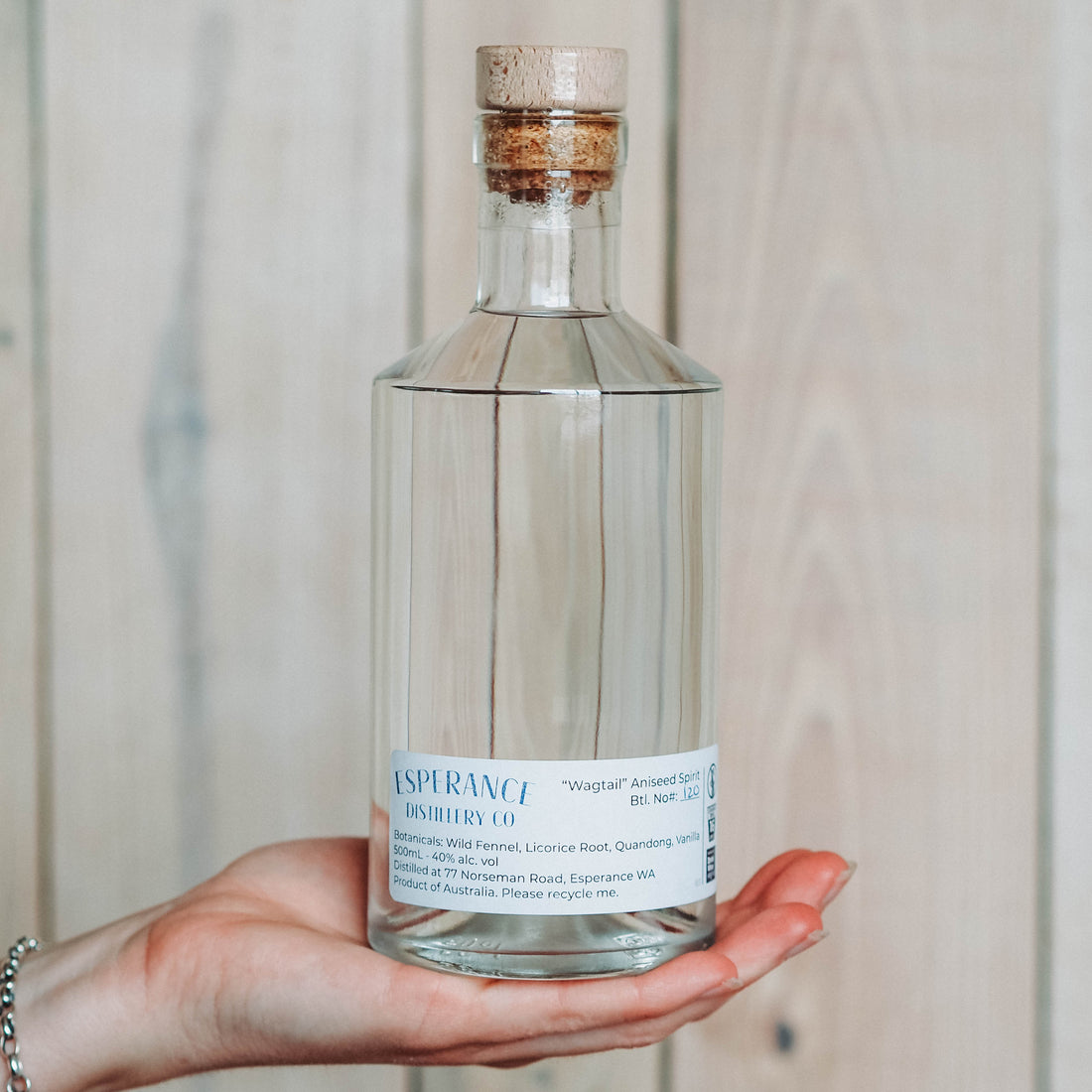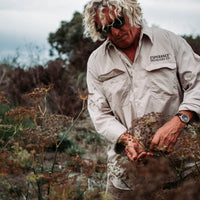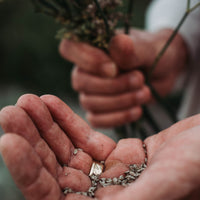 Details:
Experience wild fennel with our
 

"Wagtail" aniseed spirit.

The main botanical behind this release is wild fennel which produces a delicate and mild aniseed-like note. The wild fennel has been foraged by our head distiller David within Esperance.

This release features a sweet aniseed nose.

An initial flurry of aniseed-like fennel transitions into a complex medley of star anise and quandong in the mid-palate, before melting into a warm vanilla finish with hints of liquorice root.

We encourage you to experiment with pairing mixers and garnish, experimentation is part of the journey. Recommended pairings include ice and an orange wedge. Cola and lemon are another surprising mix.

Each bottle is individually numbered.
Ouzini:

30ml Wagtail Aniseed Spirit
75ml Fresh Orange Juice
30ml Fresh Lemon Juice
2 Drops Bitters
Orange Slice
Sugar
Run an orange slice around the rim of a highball glass and coat it in sugar before adding ice. Shake the ouzo and juices with ice until well-chilled and strain into the highball glass. Garnish with an orange wedge.
Greek Coffee:
60ml Wagtail Aniseed Spirit
30ml Coffee Liqueur
120ml Cold Coffee
30ml Simple Syrup
Add the syrup, ouzo, and coffee liqueur to a wine glass filled with ice and stir. Top it up with cold coffee and garnish with an orange wedge.