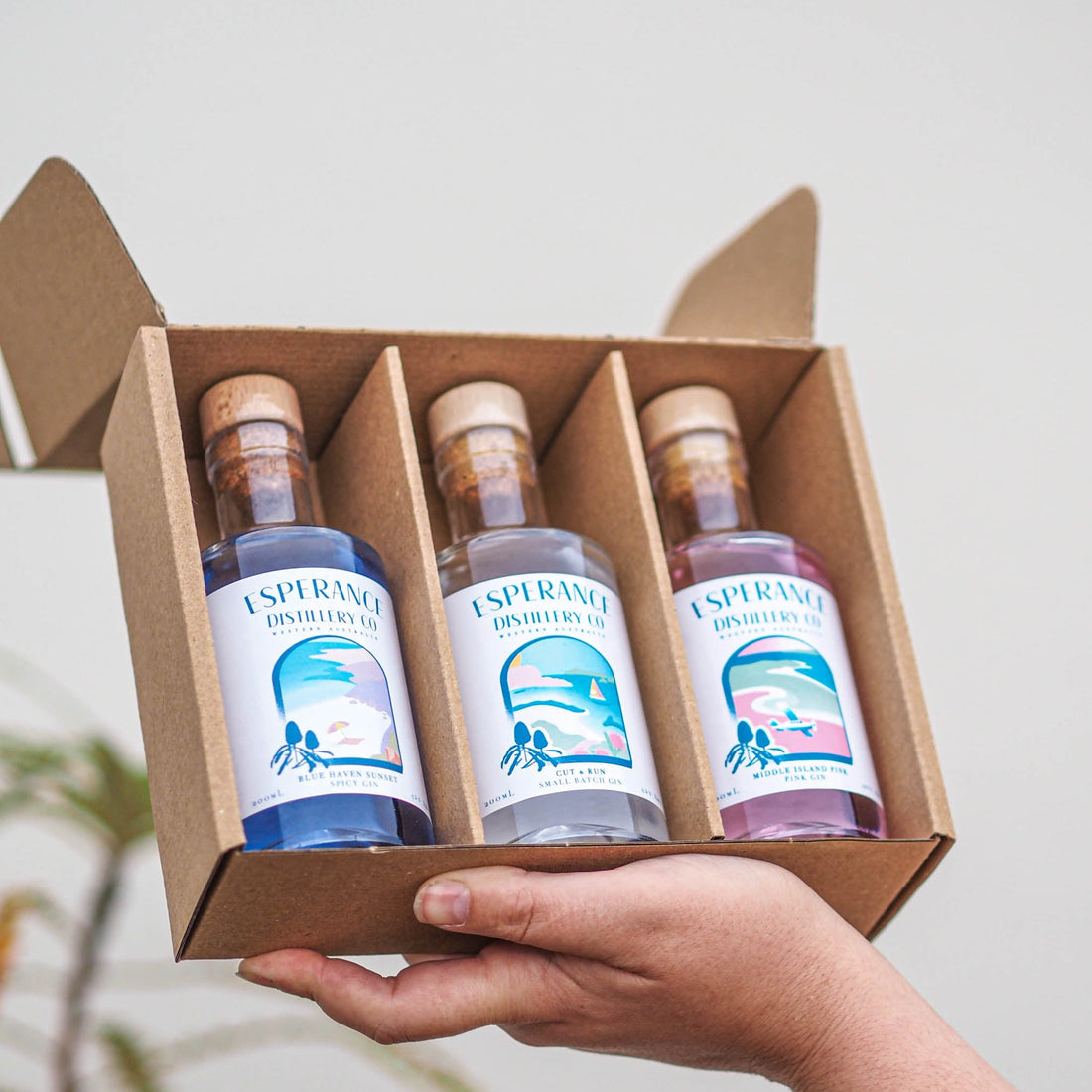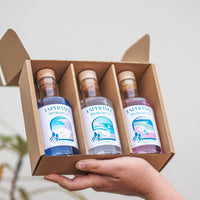 Having trouble choosing your favourite gin? We've got you sorted!

Our 200ml triplet display pack has all of your taste buds covered with this delicious mix:
Cut and Run - Dry Gin - 42% ABV
Middle Island Pink - Pink Gin - 40% ABV
Blue Haven Sunset - Spicy, colour changing Gin - 42% ABV
 A perfect gift for that special someone.